ADVENTURE MATH GAME


This K-3 math game is designed to incorporate storytelling, personal goal setting, classroom connection, and learning into an imaginative environment. We explored 24 math lessons along with the social and gaming aspects.


Client:
A Big Three Education Publisher


Duration:
8 months

Role + Responsibilities:
Visual Designer + illustration, lesson narrative creation, and design system management


1. OVERVIEW

This is a look at the experience from the 2nd Grade Sea theme. The student enters at the desktop and then will be guided to a lesson or allowed to enter the Class Hub.


2. SOCIAL EXPERIENCE
The K-3 social experience focuses on a shared digital space where students encourage and inspire one another. These hubs tie the experience together.
Design Principles:
Positive interactions

A shared experience

Asynchronous

Community Building
CLASS HUB LOCATIONS


Each themed class hub has individual locations customized to the grade level. For example Kindergarten and First grades don't have the All-class games locations.

A very important aspect of this design came from the grade level perspective. Which means looking at the common abilities and attention span from each grade level and adjusting the information presented and level of interaction.


3. LESSONS
The main aspect of this product are the math lessons that are designed to supplement in-class math learning.

Lesson: Lucky Ladybugs
Grade: Kindergarten
We are joining Digit in the garden for a stroll and counting what items are 'taken away'. In the Kindergarten theme the lessons are able to be more immersive and follow the story more closely as the problems are less complicated.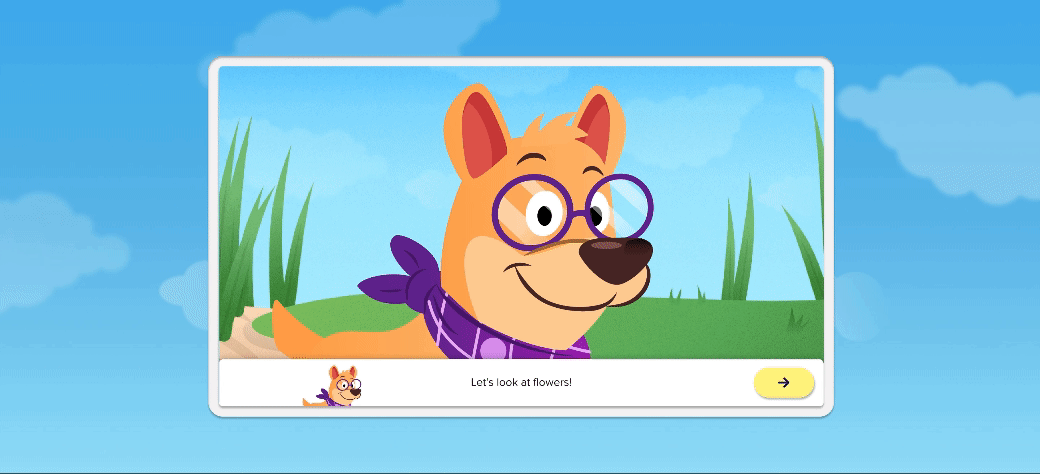 4. DESIGN SYSTEM MANAGEMENT
Our client was beginning to develop this product as we were designing it. So for both ease of development and consistency in design I helped to create and manage a robust design system. The design system was made in figma and accounted for branding, grade color themes, lesson elements, motion styles, and more.


I learned...

How to design in the education space and for different age groups.

Considering accessibility in a digital product.
I grew...


Managing a large design sysem.

My digital illustration skills.