PLAYGROUND


This brand exploration was designed a for large retailer looking to expand with a new venture in the kids and baby space. They wanted a playful, vibrant, but elevated brand feeling.


Client:
A Large Retailer


Duration:
2 months

Role + Responsibilities:
Visual Designer + logo design, icon design, UX/UI, brand design
1. LOGO AND ICONS
This is a look at the experience from the 2nd Grade Sea theme. The student enters at the desktop and then will be guided to a lesson or allowed to enter the Class Hub
2. DIGITAL EXPERIENCE
Flows created for a customized mobile experience that is both playful and convenient. The UI incorporates the bold branding and playful voice. This digital experience integrates everything a parent might need into their shopping experience. It elevates the shopping and registry expereince.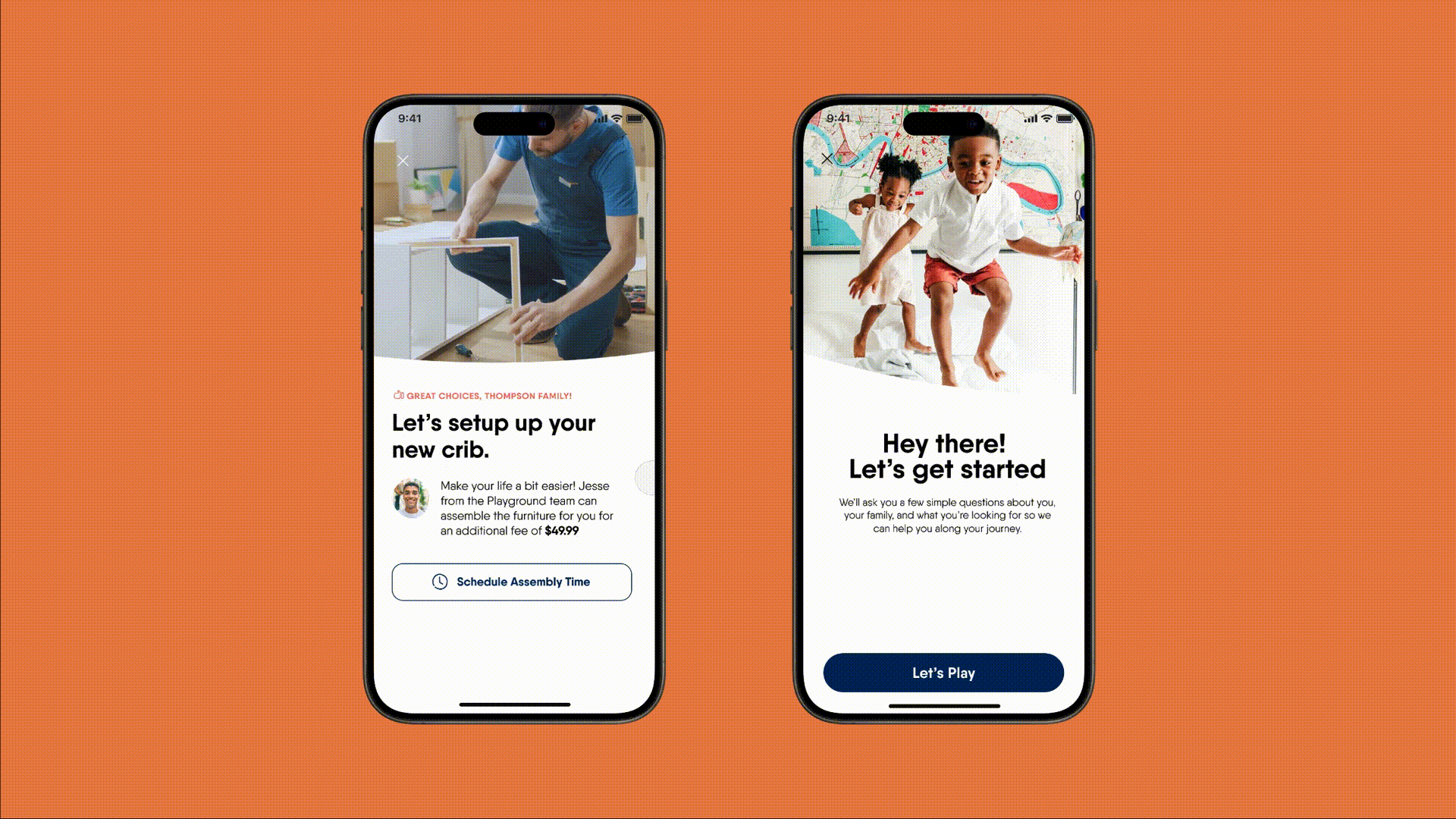 3. BRAND EPHEMERA

Incorporating the playful brand voice along with the joyful illustration style into something that parents would be confortable wearing.

I learned...

Brand design and creative direction fitting into a large conglomerate.

Building a playful brand voice
I grew...


Bringing brand design into UI and animation.